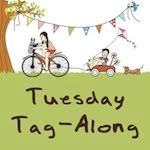 Welcome to my page!!
I'm a photography & designer.
I'm going to be opening an etsy shop soon selling my artwork and handpainted crafts
I live in Wyoming.
I have a son who is 1.
I am portfolio building still and offering FREE SESSIONS for those of you that live in WY or CO.
You can check out my portfolio here.
I love meeting new people and love followers!
I will be doing giveaways for my handpainted crafts and art prints here soon!!!
Please follow me and I'll follow you.
Thanks for stopping by and happy tuesday!!