Before and After edits. These are a few pictures of my son Wesley that I took. I use Photoshop CS4 to edit all of my photos.
Please let me know what you think. I am open to all negative/positive feedback. It helps me grow and learn!
Click on each photo to see it better.
BEFORE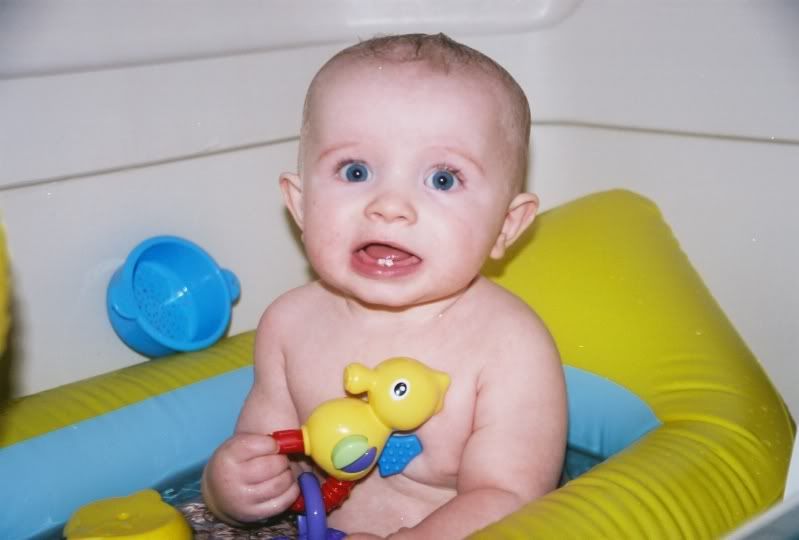 AFTER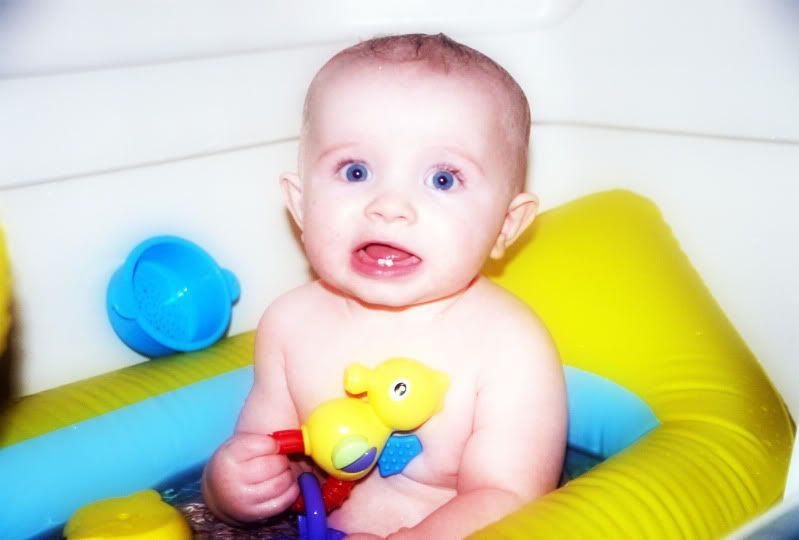 This photo was actually taken with a Canon EOS 1000F. I haven't used a non digital camera for over 5 years now!
What I love about this photo is the softness of his skin and the intense color from the toys and duck boat. And of course his blue eyes are just gorgeous!
BEFORE
AFTER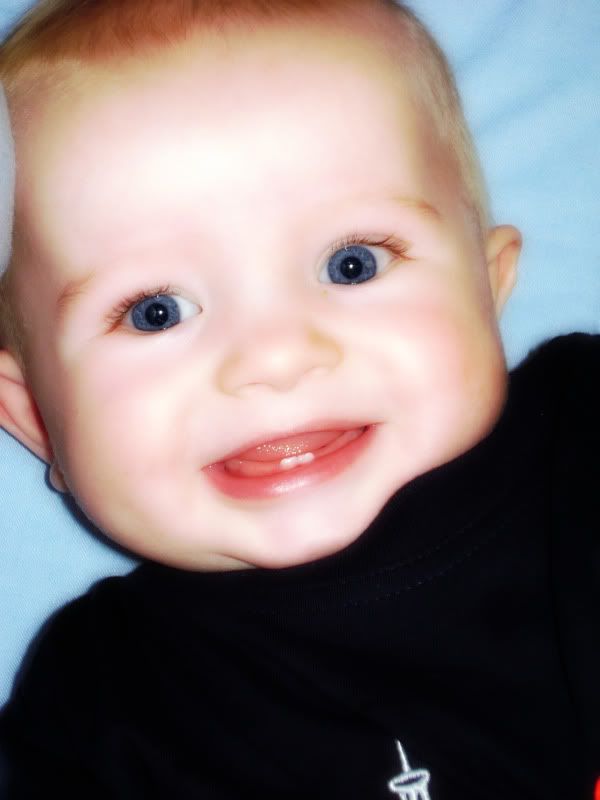 Now for this photo I really just used a basic beginner camera. I wanted to emphasis that you can still take beautiful photos without spending a lot on a camera. You just have to experiment.
I used a Sony Cyber-shot DSC-650.
I did the same type of editing with this photo. Brightened up the photo without losing facial detail, softened the skin. One of my favorites.
BEFORE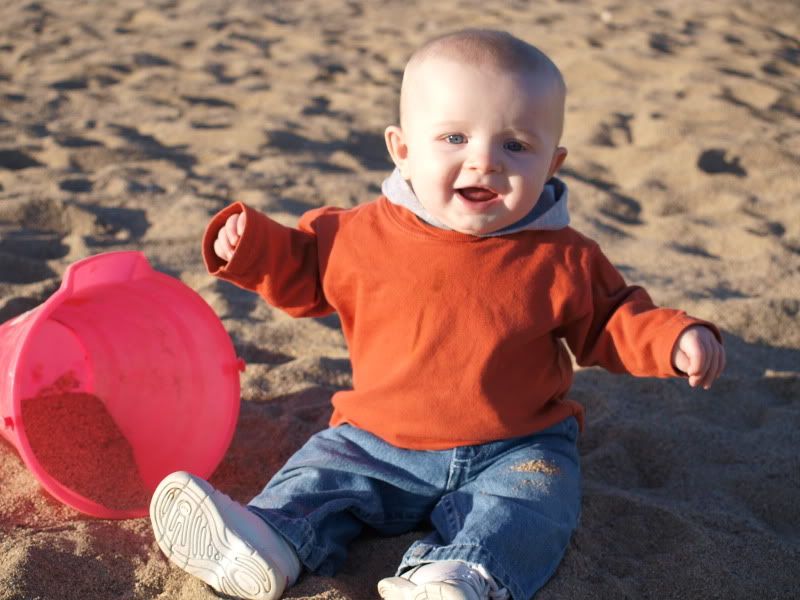 AFTER
This photo was taken on a beautiful fall day in a sandbox/swing area across the street. His first time playing in the sand and he loved it!
Taken with an Olympus E-520.
BEFORE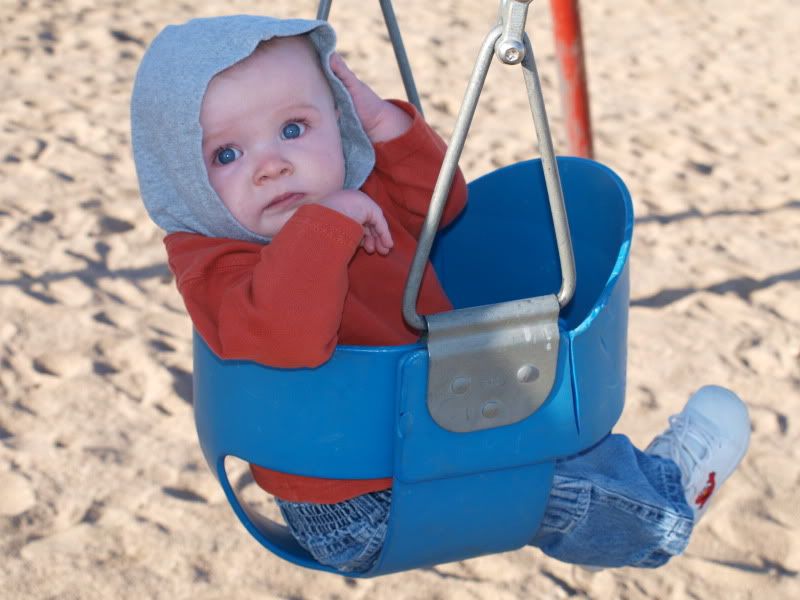 AFTER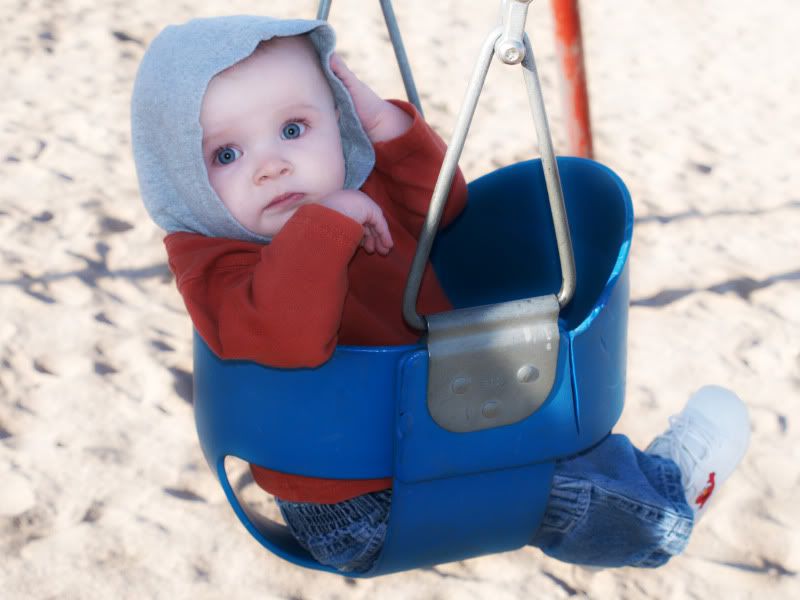 This was taken the same day in the swing. The before picture was absolutely amazing, but editing can always make a beautiful picture stand out even more. He was a happy guy but sometimes with a giant camera in his face and he can't see my mouth its hard to get a smile out of him!